HAGOP SEISSIAN & SONS was established in 1960 and is completely dedicated to your total satisfaction in Antique Restoration.
Our craftsman have acquired knowledge of
products and their application through researching the type of fittings used over the centuries.
We preserve the integrity and value of antiques by treating every piece conservatively. We fully restore any damaged aspect of an antique to its original glorious state and luster by applying authentic finishing techniques.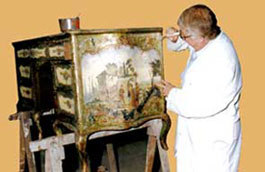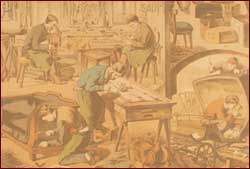 We offer you an unprecedented selection of products and services. We offer many levels of restoration and repair from a simple professional cleaning and reconstruction to a completely invisible extensive repair; water and oil gilding & burnishing with agate, brass repairs, traditional waxpolishing, ebonizing, marble, incrustation & replacement of ivory, tortoise carapace buhl, traditional French polishing (SHELLAC), a wide range of waxing, castor re-bushing service, leather embossing, etc...